Part 5 in the 7-part series, Open a Church Checking Account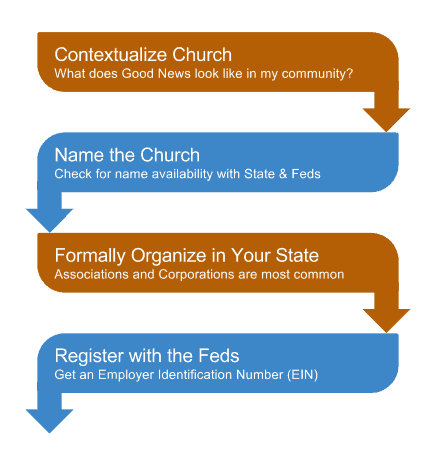 Get Your Church EIN
Now that you've formally organized in your state, you need to register with the Feds by getting your church EIN (Employer Identification Number). It's sort of like a social security number for the church. The Feds use it to keep track of all kinds of employer taxes, but just like a person's SSN, because the Feds use it as an identifier, so does everyone else. No bank is going to open a church checking account for you without a church EIN.
File Online
Just go to the IRS website and start the online application. You should be able to get it done in less than 10 minutes from start to finish. At the very end, request the number to be delivered as a PDF. Your new church EIN will show on screen and you can immediately download the official IRS issuance letter for your files.
Which Industry?
Most of the questions are pretty straight forward & self explanatory. The only thing that is sometimes confusing is picking the right 'industry' from their labyrinthian list. You can file your church as Other > Organization > Religious > [type in] Church. Ta-da!
Steps to Open Church Checking Account
hyperlinks will be added as new posts go live
Register with the Feds
Now Go the the Bank