Facebook check ins are one of the lesser known and even lesser used tools built in to Facebook. But if you figure out how to use Facebook check ins, it could be an incredibly useful tool.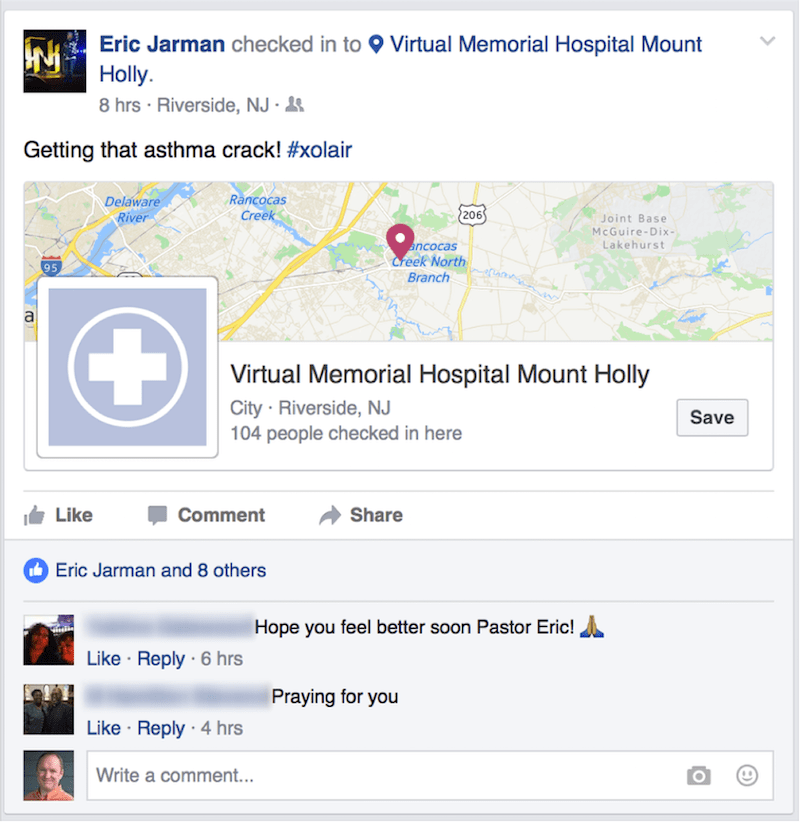 When you use Facebook to post an update on a mobile device, your options are:
Status (text)
Photo (including video)
Check In (your GPS suggests locations near you)
Checking in starts a new post on your timeline that already includes information about the place where you're checking in. Add a quick, snarky statement and off it goes!
Here are three reasons to use Facebook check ins for your church plant:
Creates Awareness
One of the challenges of starting a new church is overcoming the "I've never heard of that church" factor. If people aren't aware of your church, chances of them showing up to any gathering or group are pretty slim.
When someone from your team checks in at your church gathering, your church's logo and map location show up on their feed. Which means that their peeps who aren't at the event are likely to see the Check In. That's even better than regular ole awareness because now it's positively associated with a 'friend'.
Creates Conversations
When your people use Facebook check ins, it may prompt a question from a friend. Which may just lead to a great conversation either online or in person.
Or it may create an openness to a conversation that one of your team members initiates.
Or who knows – maybe the cumulative effect of your various marketing media happen to culminate in someone seeing their friend check in at your church, which leads to them checking it out themselves?
Increases Tech IQ
We miss opportunities for creating conversations online if we fall behind society's use of technology. Not that you should make technology training part of your discipleship strategy, but if you encourage your people to use Facebook check ins, you help them do both of the above.
Bonus benefit – increasing your congregation's tech IQ will help with the other software you use! The are so many great apps and services that support ministry. They can provide some amazing efficiency, but that will take longer to pay off if your people have a longer learning curve.
Unfortunately there's some setting up you'll need to do to make check ins work, especially if you're in a Sunday-only rented facility. Stay tuned for a How To on getting set up for check ins!