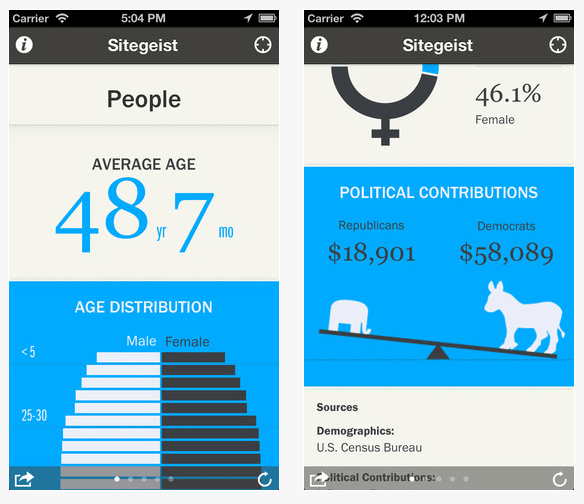 Free Demographics App
Want the quick & dirty lowdown on the community where you're church planting? Sitegeist is the free app for your mobile device that gives you quick insight into:
People
Housing
Fun
Weather
History
Available now in the App Store and Google Play.
It's another free & easy way to learn about your community.