part 1 in a 4-part series on church plant insurance issues:

There are few things planters want to think about less than church plant insurance. But with all the lawyers and wacky lawsuits out there, your organization simply has to be covered as a cost of being a nonprofit organization here in the US.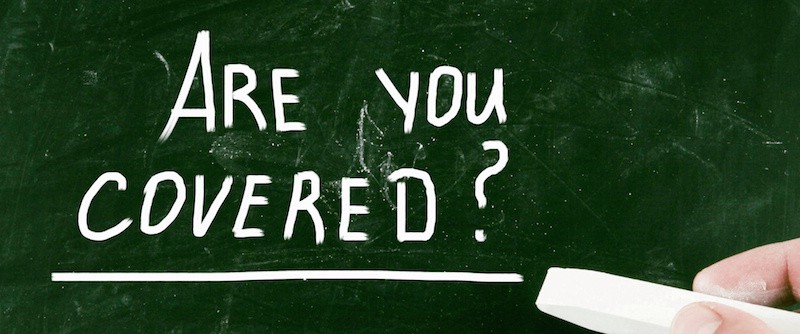 Don't get confused with employee health insurance – what I'm talking about here is liability insurance for churches. There are a couple-three major church insurance carriers here in the US. Chances are very high that you'll end up getting your church plant insurance through one of them. Here are the basics of what a standard church plant insurance policy covers:
You Break Something
The basis of the whole policy is really the church worship facility. The basic Multi-Peril property insurance covers the church if you burn the building down. Just for grins, here are some of the things that one insurance carrier specifically excludes: "earth movement, nuclear hazards, war, mudslides, industrial smoke…" Sorry to break it to you.
Often the policy will cover equipment breakdown, too. Meant to cover stuff like steam boilers that blow up, it may also cover AVL equipment and church computers.
Your policy should also cover Hired and Non-Owned Automobile coverage – if staff or volunteers crash into something while driving for a church event, the church will be liable.
Someone Gets Hurt
Your general liability insurance covers the church if someone sues you (think "pain & suffering" damages). It should also include a specific Medical Expenses coverage that pays for medical bills from injuries.
And then there's the stuff that we hate even to imagine. Even with all of the policies, procedures, background checks, and preventative measures you will take, your basic insurance policy should include Sexual Misconduct & Molestation coverage. May you be spared from that day.
Stuff Gets Stolen
The liability policy also helps you buy new stuff if, say, your trailer full of ministry equipment gets stolen. BE CAREFUL! Your basic policy probably covers the contents, but not the trailer itself. More on that in Part 3.
Your policy may also include coverage for stolen offerings.  Some policies even include coverage for identity theft (!).
Optional Extras
Sometimes treated like add-ons, I think you should consider these mandatory:
Counseling Professional Liability – someone doesn't like the pastoral counseling they got
Employment Practices Liability – someone didn't like getting fired
Directors, Officers & Trustees Liability – setting up a corporation is supposed to shield its members from lawsuits, but somehow the lawyers always figure out a way to throw your leaders under the bus and name them in the suit
What to Do
If you don't already have a policy in place, you need to talk to a church plant insurance agency today. If you already have a policy but some of these were surprises to you, then you need to ask your agent to go over your policy in plain language with you.
Next posts in the series:
Church Workers Comp