Artists and composers put food on their table by creating music. Violating copyrights is stealing from your brothers & sisters in Christ; pretty much not cool. Unless you're going to get written permission for each piece of music you reproduce or perform*, you should use these licensing agencies that provide blanket church copyright licenses for your church.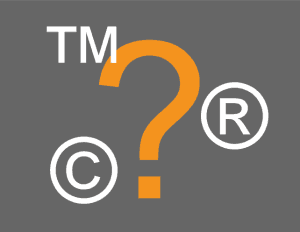 CCLI (Church Copyright License)
what it costs: scaled based on attendance; $196/yr for congregation of 100-199
what it covers:
projected lyrics
printed songs
recorded services (live music only)
making custom arrangements
storing lyrics electronically
translating songs to another language
Printed music (including song sheets for musicians, printed words in bulletins, and projected words on screen) is protected by copyright law. Unless you are going to use only music that your church writes themselves, you will need a CCLI license.
They require reporting of the songs that are being reproduced, but only in a 'jury-duty' fashion. Several churches are selected each year to participate in a 6-month reporting period where usage reporting is completed online. Other churches are encouraged to keep some kind of record (saving the slide presentation from each week is a great method), but will not need to report.
CVLI (Church Video License)
what it costs: scaled based on attendance; $225/yr for congregation of 1-499
what it covers:
church movie night
movie clips for sermons
children's ministry
youth events
schools, childcare, camps & conference centers
"Pre-recorded motion pictures and other audiovisual works (including DVDs, Blu-Rays, and movie streams/downloads) are authorized for personal home use only. Special permission must be granted for any public performance—and that includes churches."
PERFORMmusic
what it costs: scaled based on attendance; $199/yr for congregation of 1-199
what it covers:
music played or performed outside of worship services
*Many of the church planters I've worked with had no idea this was a thing. To help you, CCS has created a Copyright Compliance Report Card. How did you do?
"There is a religious service exemption in U.S. copyright law that allows churches to perform copyrighted music during religious services without paying royalties. The exemption does not cover any music played or performed outside of worship services. If your church is playing or performing copyrighted music outside of your religious services, you need a church performance license."